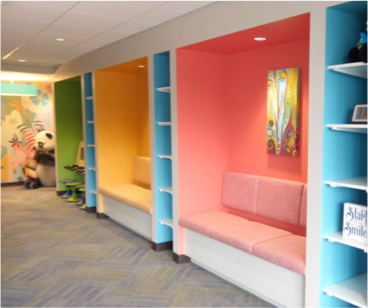 We Specialize in Kids' Dental Health
Our pediatric practice is as
vibrant and cheerful as our team.
Bright colors, furniture, toys, books, televisions, and even our equipment, are all just for kids and adolescents. When you trust us with your children's oral care needs, you can be confident that they are getting
top-rated expert dental care
in an encouraging and kid friendly space. We have proudly earned the trust of parents, our patients, and referring dentists.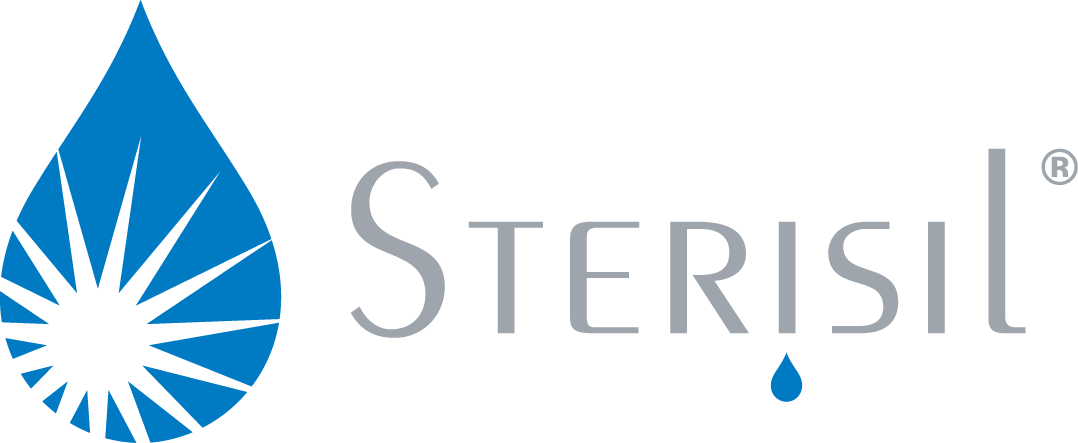 Safety is No. 1
Your child's safety is a top priority. One of the ways we ensure our office is maintaining the highest standards of cleanliness is by using the Sterisil Waterline Treatment System.Visit
www.sterisil.com
to learn more.
Katherine Clark, DMD, "Dr. Katie"
Board-Certified Pediatric Dentist
Dr. Katie is a mom and a pediatric dentist. She is a graduate of Fort Mill High School and Clemson University. She then attended the Medical University of South Carolina (MUSC) where she received her Doctor of Dental Medicine in 2005. Dr. Katie furthered her dental training through a general practice residency at Richland Memorial Hospital in Columbia, SC. She later worked in private practice where she learned her true passion for dentistry is in pediatrics. Dr. Katie returned to MUSC and completed a two-year pediatric dental residency in 2010. Dr. Katie worked as a pediatric dentist in North Carolina prior to opening Fort Mill Pediatric Dentistry. Dr. Katie is a board certified pediatric dentist and a member of the American Academy of Pediatric Dentistry (AAPD), American Dental Association (ADA) and the South Carolina Dental Association (SCDA). She is married and is a mom.

Stephanie Jackson, DDS, MS, "Dr. Stephanie"
Board-Certified Pediatric Dentist
Dr. Stephanie has a true passion for treating children and making their dental experience comfortable and fun! While in dental school she enjoyed her pediatric patients so much that she pursued specialty training in pediatric dentistry for three additional years after dental school to gain expertise in those areas unique to children such as growth and development, trauma, special healthcare needs, and treatment under sedation or anesthesia. Dr. Stephanie earned her Bachelor of Science in Biology from the University of North Carolina at Chapel Hill. She spent the following year as a Fulbright Scholar doing dental research in Heidelberg, Germany. She then completed her Doctor of Dental Surgery with Highest Distinction at the UNC Chapel Hill School of Dentistry, after which she completed a Masters Degree and Certificate in Pediatric Dentistry also at UNC Chapel Hill. She has received several awards for her research on the relationship between children's oral health and school performance and has also recorded a Practical Review on the subject as continuing education material for fellow pediatric dentists. She and her husband, Alfred, have two daughters a and a son. They enjoy being involved in their local community, traveling and spending time with family and friends.
Kaitlyn Vollmer, DMD, "Dr. Kaitlyn"
Board-Certified Pediatric Dentist
Growing up, Dr. Kaitlyn Vollmer attended Fort Mill schools. She graduated from the University of South Carolina. She then attended the Medical Univeristy of South Carolina (MUSC) in Charleston, South Carolina where she met her husband, who now practices general dentistry in Mint Hill, NC. After Dr. Kaitlyn graduated dental school, she spent two additional years of residency training at the Dental College of Georgia at Augusta University. She became Chief Resident and was specially trained to work with children. Her passion for pediatric dentistry stemmed from mission trips that Dr. Kaitlyn took in dental school and it continues to grow today!
Amanda
Dental Assistant
Augustin
Administrator
Beth
Administrator
Blair
Dental Assistant
Brookie
Dental Assistant
Chelsea
Administrator
Ciara
Dental Assistant
Courtney
Dental Hygienist
Emily
Dental Assistant
Erica
Administrator
Laura
Dental Assistant
Nicole
Dental Assistant
Paige
Dental Hygienist
Rene
Dental Assistant
Sharon
Dental Assistant
Shelley
Administrator
Tay
Dental Assistant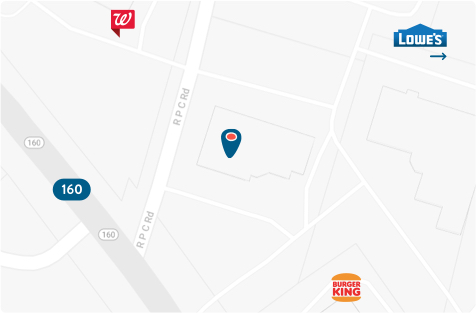 Two S.C. Office Locations
803.548.2333
1690 West Highway 160, Suite A Fort Mill, SC 29708
Get Directions
Two S.C. Office Locations
803.324.7540
1236 Ebenezer Road, Suite 110 Rock Hill, SC 29732
Get Directions